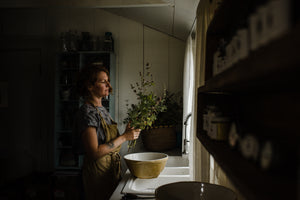 Herbal Crafter
Founder, formulator and herbalist, Sarah Tacoma has been digging her hands in dirt since childhood and officially began her herbal studies in 2008. She studied under Rosemary Gladstar, Shantree Kacera of The Living Centre, and the Wild Rose College of Herbal Medicine as well as innumerable books and a handful of incredible mentors.

"It often feels as though the soft breeze is whispering in my ear, beckoning me towards wild meadows and overgrown gardens. Places where I feel most at home." 
Toxin-Free Please
Here at Bloem, we grow our herbs from seed or root lovingly shared, and gather from the woods, streams and meadows. We forage sustainably. Where we can't grow or gather, we acquire from organic farmers. We infuse and press these herbs according to the their rhythms and phases of the moon, allowing them to steep for several weeks or even months.

Anointing our skin with herb infused oil is as old as time. Preservatives came in when little bottles needed to sit on shelves for months and years before being slathered on skin. Fragrances were added to mask oil rancidity and emulsifiers added to make the creamiest of lotions. Our skin became another carrier of toxic load, baring upon our liver and immune systems. 

Simple herbal infusions are not lost. They remain, right here, outside your back door and under your feet. Look down and notice the green you stand on, the flower that beckons, the leaves that shimmer.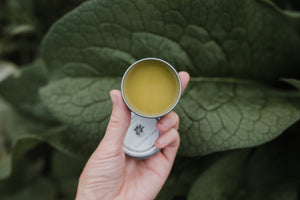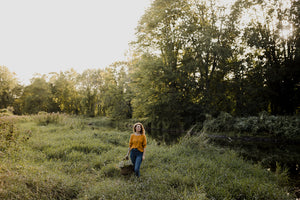 Our Mission
We want to empower you. We want to show you the mysteries that lay waiting at your door and provide safe, simple, small batch botanicals for peace of mind and body.

As a certified Neurolinguistic Programming (NLP) coach and a crafter of flower essences, we work to support health through the mind, body and spirit; finding the issues in the tissues and gently making room for them to shift. Check here for more info.

As a member of The United Plant Savers, we also work to protect at-risk plants that are often over harvested for their medicinal uses or impacted by agricultural practices.

Join us. Be a part of something powerful and empowering. Listen to that whisper in the long grass.